Analysis of selected parameters of Securex 2018 fair
243 Exhibitors, over 28 500 Visitors form 32 countries appeared in fair halls in 2018 during the Securex fair. Find more data about the last edition.

The 22nd edition of International Security Fair SECUREX including the Poznań Media Expo is the most important industry event held in Poznań on 23-26 April 2018. The huge exhibition of SECUREX fair was accompanied by International Trade Fair of Installation INSTALACJE, International Trade of Work Protection, FireFighting and Rescue Equipment SAWO, International Renewable Energy Fair GREENPOWER and International Power Industry Fair EXPOPOWER.
Exhibitors of Securex and PME fairs
On guard of both our private and professional lives stand newer and newer solutions which were delivered by the exhibitors gathered at the SECUREX fair –manufacturers and distributors of the cutting edge technologies of the security industry. In fair halls it was possible to make a complete overview of the offer of security products. This only proves that the exhibitors of this edition of the fair had meticulously and for a long time prepared themselves for the fair. They concentrated on presenting the smart idea and the integrity of individual products, services and systems. The Smart Building project showed its new image. It demonstrated the extent of the technological advance achieved. The aim of the products and systems gathered under the project was not only the comfort of their users but also building the technologies for security.
The last edition over 20% of foreign exhibitors appeared in fair halls, representing such countries as: China, Czech Republic, Finland, France, Greece, Spain, the Netherlands, Israel, Japan, Canada, Lithuania, Latvia, Germany, Switzerland, Sweden, Taiwan, USA, United Kingdom, Italy. Manufacturers made 64%, trade companies - 27% whereas the remaining part included exhibitors of Poznań Media Expo, administration, associations, press, uniformed services.


Products from the following industries represented the highest percentage of 
products presented by exhibitors: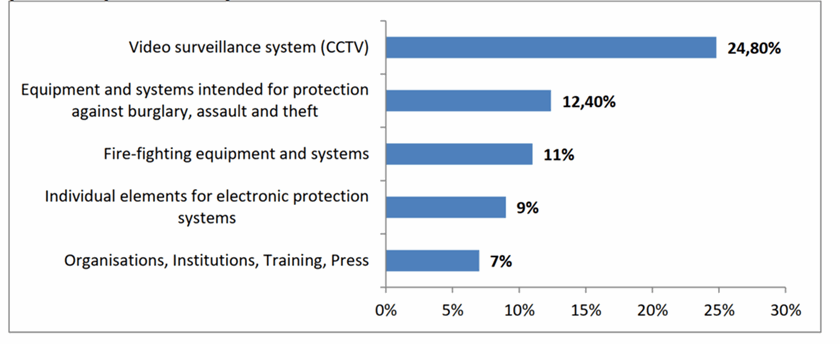 24,80% Video surveillance system (CCTV)




12,40% Equipment and systems intended for protection against burglary, assault and theft




11% Fire-fighting equipment and systems




9% Individual elements for electronic protection systems




7% Organisations, Institutions, Training, Press
In 2018 at the fair were presented more than 130 new products, 25 absolute Market Premieres, 30 products awarded with SECUREX MTP Gold Medal and 3 under the exhibition Poznań Media Expo. Those facts were appreciated by visitors of the fair who comprised industryoriented professionals, business and banking representatives as well as representatives of strategic companies providing services for security of the country, uniformed services, general contractors and investors as well as electrical installers, alarm and fire protection system installers and IT specialists.
Visitors of Securex and PME fairs
Over a half of all visitors of SECUREX fair (56.14%) are the installers of the market associated with electronic security systems and fire-fighting installations. The group of visitors representing the field of IT security systems was also sizeable (almost 12%). The facility management sector can be indicated as a new group of visitors who became interested in the security fair, i.e. administrators of real estate and administration of buildings as well as administrators of road and railway infrastructure.
Presentation of the profile of Securex 2018 fair visitors in terms of market 
segment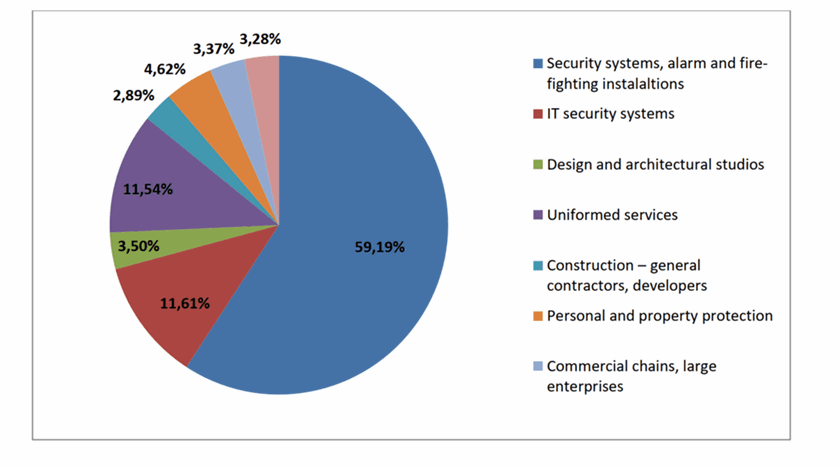 59,19% Security systems, alarm and firefighting instalaltions




11,61% IT security systems




3,50% Design and architectural studios




11,54% Uniformed services




2,89% Construction – general contractors, developers




4,62% Personal and property protection




3,37% Commercial chains, large enterprises




3,28% Others
Presentation of visitors broken down by activity type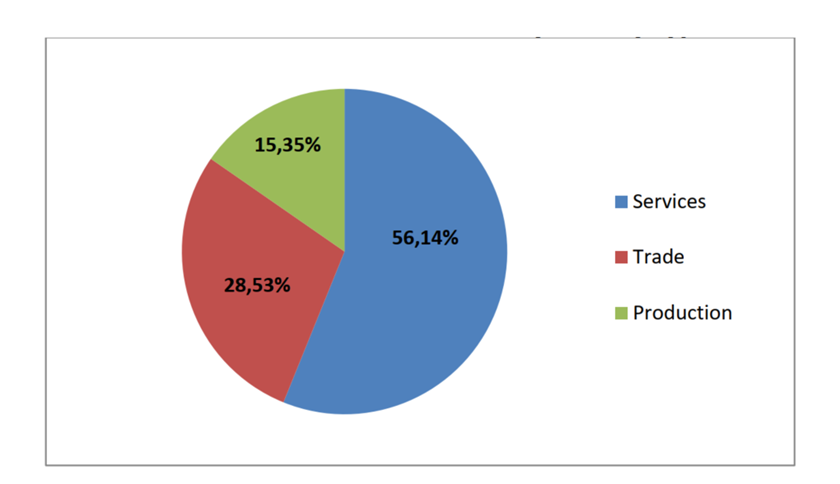 56,14% Services




28,53% Trade




15,35% Production





Foreign visitors made almost 5% of all Participants present. The strongest 

representation came from Lithuania, Estonia, Slovakia, Ukraine and Germany. The




Securex 2018 fair was visited by guests from 32 countries of the world.
Presentation of visitors' profile - foreign guests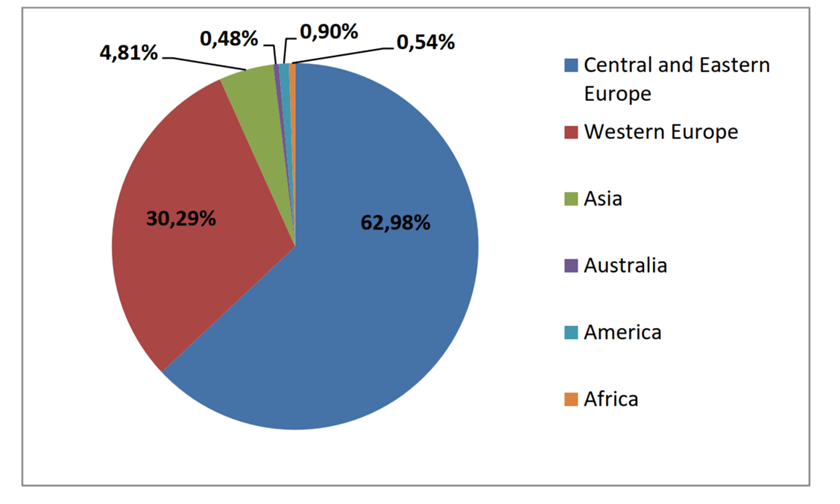 62,98% Central and Eastern Europe




30,29% Western Europe




4,81% Asia

0,48% Australia




0,90% America




0,54% Africa
During the fair, marketing survey was conducted among visitors of Securex fair. Below, the level of satisfaction related to individual analysed aspects is presented.
Presentation of marketing survey results - General satisfaction related to 
participation in the fair
Visitors of Securex fair were asked about their general satisfaction with the stay at the fair. The results show that visitors satisfied with their participation in the fair make almost 96%. Moreover, the research shows that over 95% of visitors covered by the survey plan to visit Securex fair in 2021.